This morning, I'm making my way to Gatwick, an airport I've frequented many times. I'm off to catch a flight to Morocco, on what will be my twentieth airborne journey this year alone.
But I've got a confession to make.
Every time I board a plane, I make my peace with dying.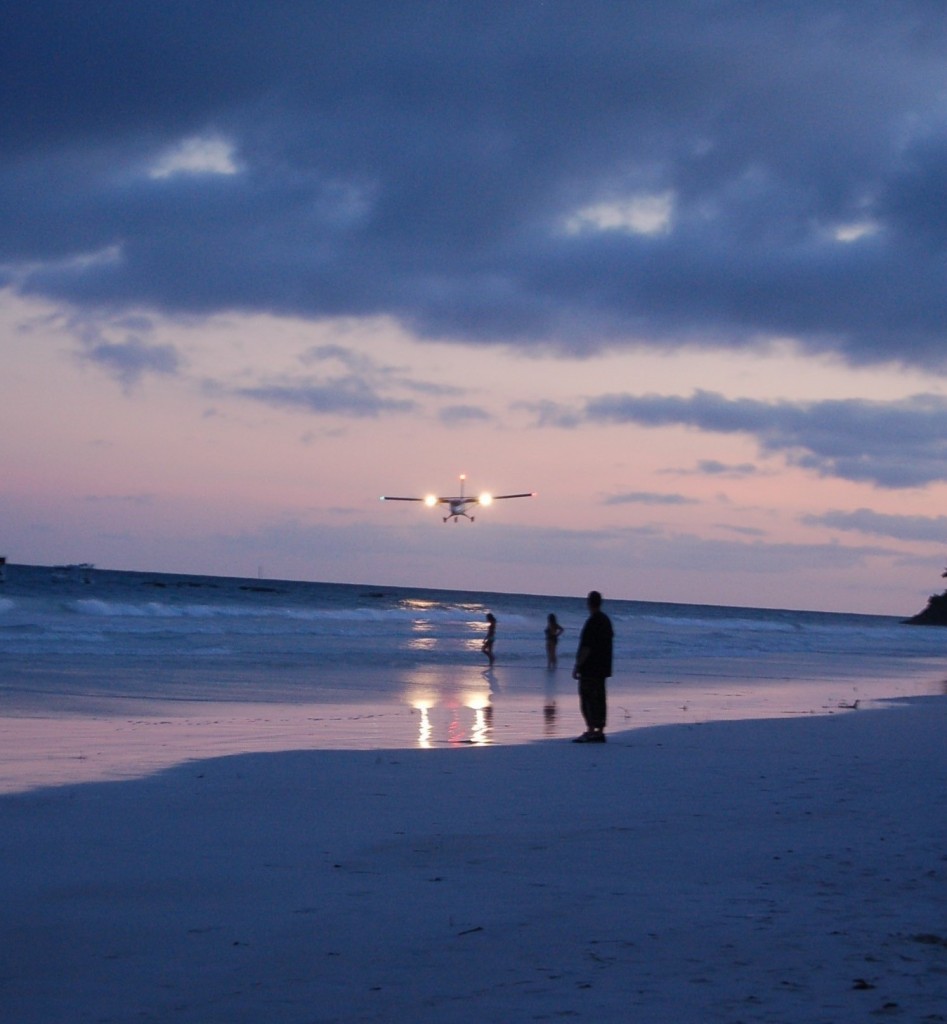 Like most people who are a bit obsessed with travelling, I've been flying for a long time.
My first ever flight? I went to France with my family at five years old, where we rented a little house by the sea and my grandma taught me how to eat artichokes. And my most recent flight was coming back from Iceland last week, where I sat next to a friend who closed her eyes on take off, gulped hard and grabbed involuntarily for my hand when the plane turned sharply in mid-air.
Being a frequent flier
From domestic three hour direct journeys to international ten hour layovers, I've wandered through hundreds of departure lounges, eaten many 'appetizing' trays of foil-covered food, and chirped out, "have a nice day!" to smiling air hostesses of countless different nationalities, while simultaneously trying to hide my aircon-flattened hair from their impeccable hairstyles.
I'm used to other people not enjoying flights. I'm also used to being the one who sits calmly and casually, flicking idly through the in-flight magazine while the safety demo fills the aisles.
But a few years ago, I thought about being in the air a bit too much, and somehow made myself afraid of doing it – and now this fear of flying is quite an unexpected development.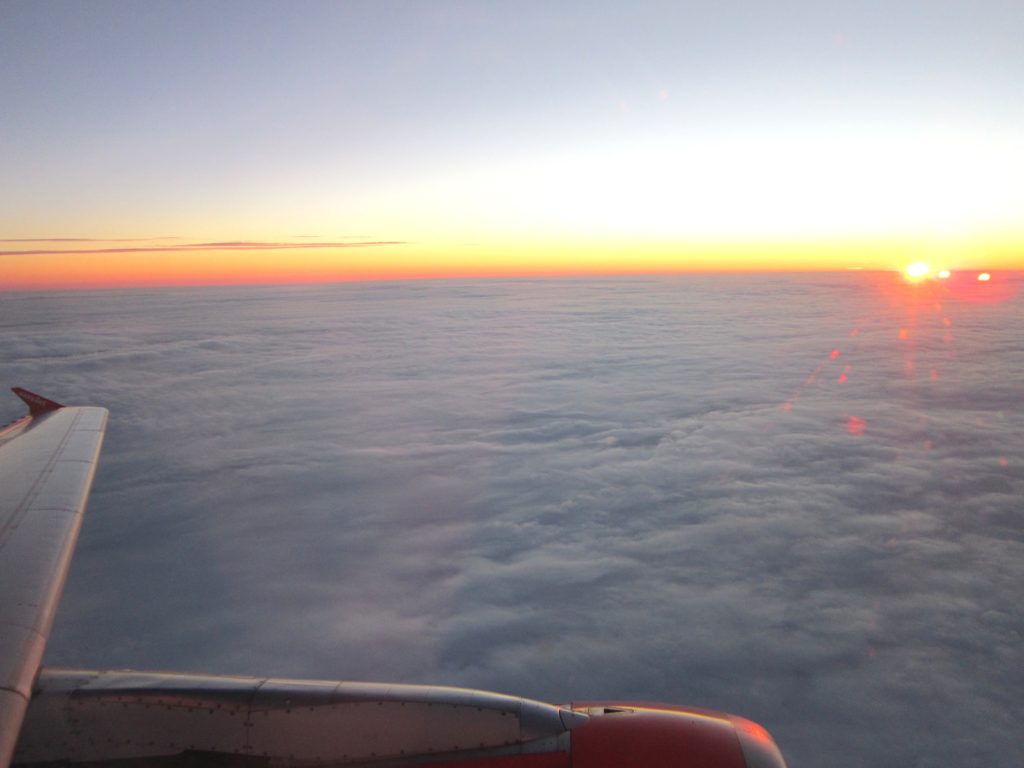 The strangest thing about it is how internal the fear is. I don't often voice how I feel, probably because I don't want to think about it any more than I already do. Plus it might offset the well-travelled exterior I apparently emit to admit not liking planes.
Deep down, I know it's one of the many repercussions I've had to deal with after losing my mum a few years ago. I used to love seeing the world from the air, but now there's an involuntary gut clench when we're over mountains or houses; surely that will be a worse crash landing than over water? I hate tempting fate, but I often can't help it.
Despite all my over thinking, though, I've never actually had a bad flight. Some rough turbulence here and there, and one night flight across the States when I watched a lightning bolt go through the wing, but ultimately nothing to precipitate the fear.
And yet with every flight, I get a little bit closer to being one of those people who applaud when the wheels hit the tarmac.
Keeping the fear inside
I know many fliers have the same problem: I've been seated next to more than enough. The Italian suit en route to Milan, whose clammy fingers sweated tightly and silently into the arm rest; the Indian who unrolled a small bag of dirt from his pocket and kissed it in a clenched fist as we took off.
I wear a St Christopher's pendant that my mum gave me before I went to Kenya in 2007 – I've worn it ever since, even though I'm about as unreligious as they come. And when I was in India,  I took part in a kundalini workshop which introduced me to the flower of life technique. Every flight from then on, I've silently imagined numerous flower of life manifestations surrounding the plane, holding it up.
We all have our own rituals for feeling safe.
Unsurprisingly enough, I'm not great with heights either. But for some reason, this is a fear I've taken in hand on more than one occasion – such as sitting in a clear perspex box about 1,400 metres above an American metropolis. Which I did not feel at all comfortable about, particularly when a friend thought it would be funny to push me.
And then there's the slightly more daring attempt to face up to a fear. Which, for those with a height phobia, is skydiving.
Life at 15,000 feet
Less than three days after arriving in Kenya for a volunteering project, I went to the beach and somehow found myself flying through the clouds in a plane without a door. A short German man with half a finger on his right hand adjusted the straps that held us together, shuffled towards the edge of the plane, and tapped me on the shoulder.
"Time to go!"
And, without having a moment to address the churning whirlwind of terror in my stomach, I was falling downwards extremely quickly.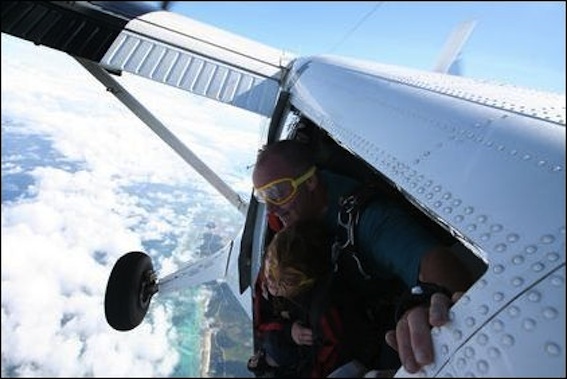 Those thirty-odd seconds of free fall are intense, to say the least.
I spent the majority of them familiarising myself with the bizarre sensation that the air I was trying to breathe in was, in fact, solid. My ears were blocked, my lips were cold, and my heart was thumping like crazy. Then, as my German friend pulled on the first chute and we jerked upwards, I forced my eyes to look around, and realised what on earth I'd just done.
Standing in the sky
We were suspended above the most beautiful sight I think I've ever seen.
To the right was the sun, the clouds surrounding it, and below us stretched as much of the Kenyan landscape as my eyes could take in. The beach and the shore, the reef, a few boats dotted around in the blue, and the ocean. I felt like I was flying, floating, gliding above it all on a tiny buffet of air.
And there was no fear whatsoever.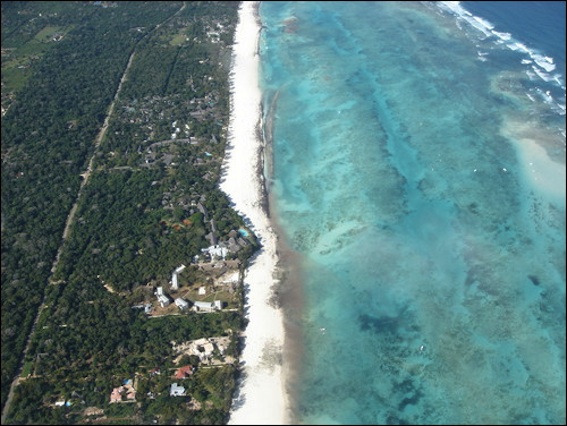 People often tell me I'm lucky, to travel so much by myself. And they're right, a lot of the time, even if I wouldn't call it 'luck' exactly. On the other hand, though, my worst days mean I'm boarding a plane that I'm afraid of flying inside, with no one to hold hands with if it crashes.
But here's the funny bit. My fear of flying isn't debilitating. It doesn't stop me booking flights to the places I want to go. And though I know I'll not exactly relish the time I spend in the air, I also know that the end result is more than worth it.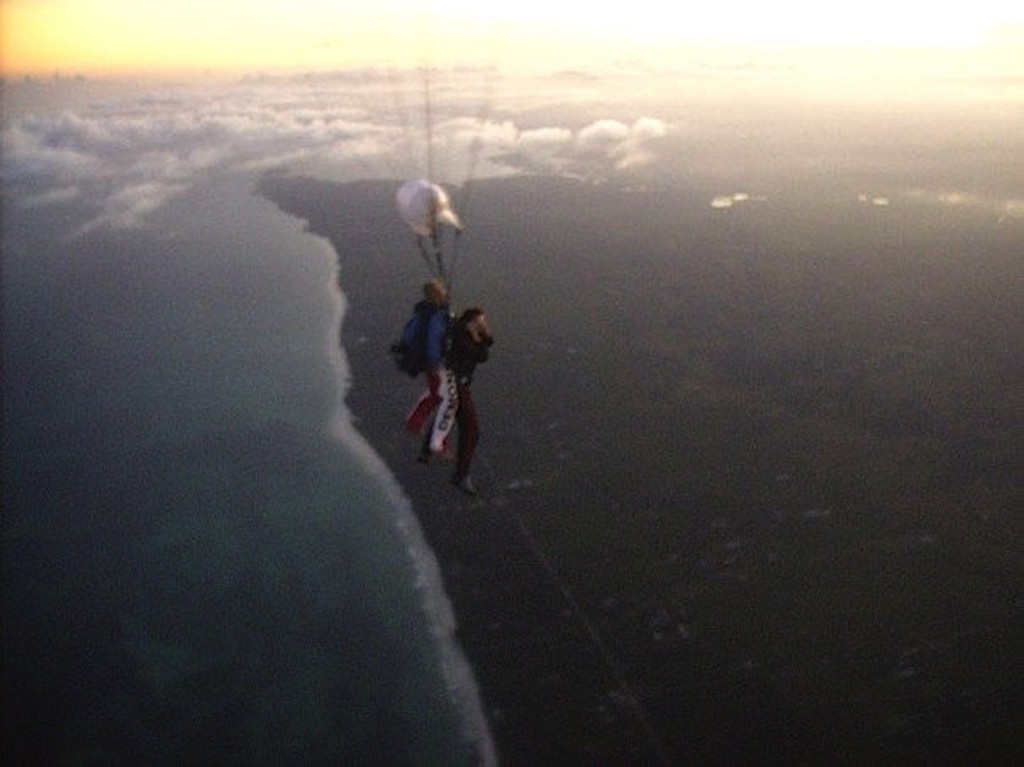 Do you have any  travelling fears? Have you managed to overcome them?