The last six months have been rather eye opening for me. I've gone from blogging to an audience consisting mainly of my friends, to blogging with a growing awareness that a lot of people I've never met could (and hopefully do) read what I write. I've gleaned most of this awareness from Twitter, where I've realised that a whole network of bloggers are busy writing guest posts, promoting each other's blogs, and generally being all kind and supportive. Who would've thought?
So it seems that with travel blogging comes a certain level of blogger's responsibility. No longer can I write idly about my experiences, separated from the bloggersphere, ignoring my fellow bloggers. It's time to make a change.
Luckily, my fellow bloggers seem to think the same way about me. Case in point: last week during a session of #TTOT (the weekly Travel Talk on Twitter) I was passed the Team Red baton by Brandy from It's One World Travel. The challenge? To write a post detailing my top three travel memories, as part of a Blogger Relay established by Low Cost Holidays. It's an awesome idea, and I'm always one to partake in the competitive spirit – when it doesn't involve physical competitiveness, anyway..
So here we go: three travel experiences that have, undoubtedly, made me fall even more in love with my little travelling bug.
3rd Place: Camping under shooting stars in Thar Desert, Rajasthan (India, 2012)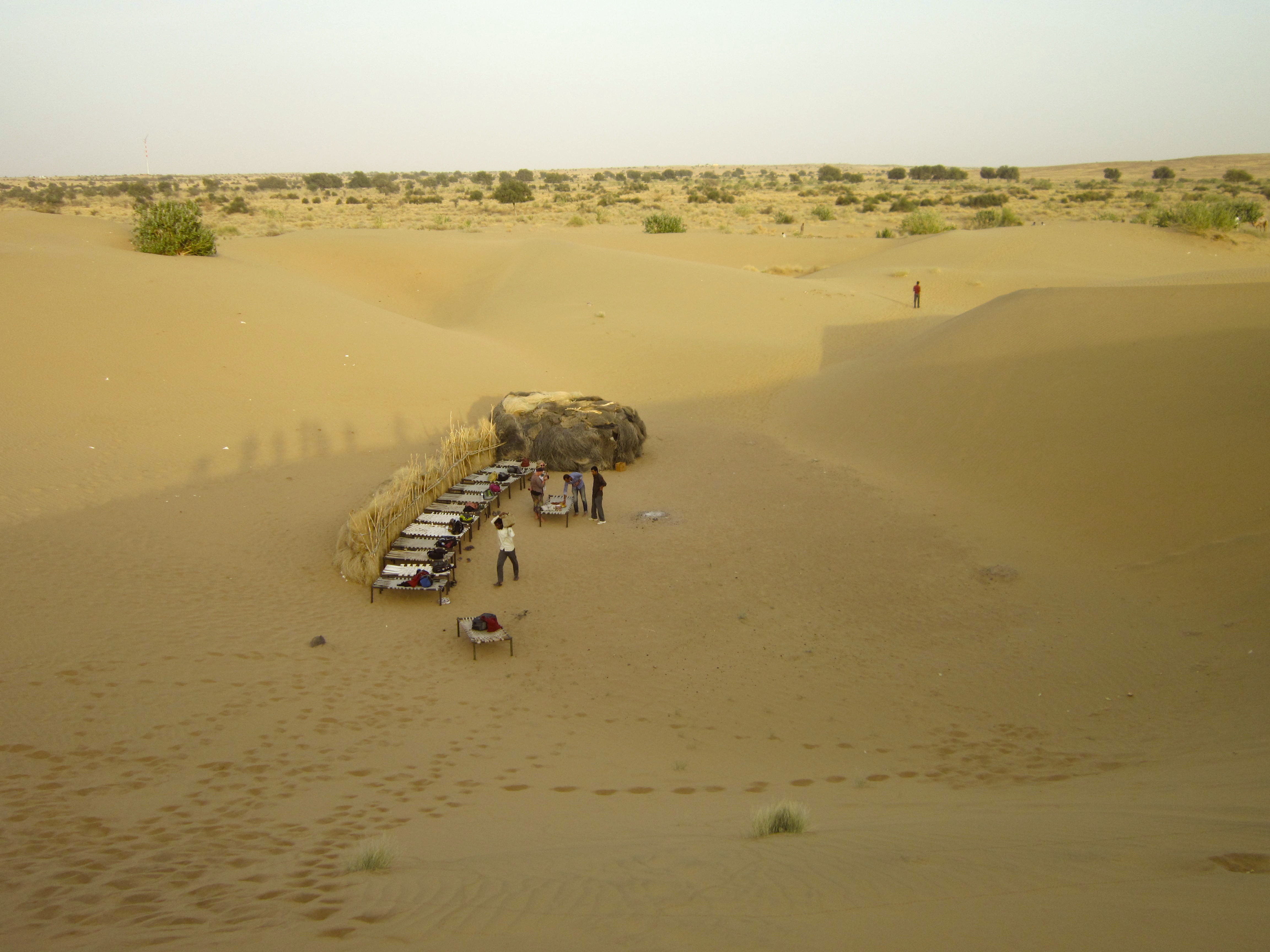 Fresh from my first camel ride (and with slightly tender thighs), I headed straight up the sand dune with the rest of my group, to take a photo of where we'd be spending the night. After an evening spent drinking beers, taking sunset photos and blowing up a ridiculous amount of barely-legal fireworks from Jaisalmer's street markets, we retired to our respective woven beds. I lay down, looked up, and gasped.
The night sky had virtually exploded into a complex pattern of stars, so intensely bright that they simply didn't look real. I don't like wearing my glasses most of the time, but on this occasion I was forced to rummage through my bag and find them, duly gasping again as the pinpricks of light sharpened even more through the lenses.
My Australian friend, in the bed next to me, had never heard a single Bon Iver song: without considering that it might kill the mood, I took out my iPod and clicked through until I found 'Wash'. We lay there, sharing headphones across the sand, staring up at a black sky peppered with holes.
Eventually, someone else gasped. Then another gasp, and another. We lay in awed silence as a series of shooting stars began to take over the sky, soaring past in every direction. My friend grabbed my hand impulsively. I didn't shut my eyes for hours.
The next morning I awoke with my glasses still on my face. I don't have a single photo of that sky – it was impossible to capture – but it doesn't matter in the slightest. It was an absolutely perfect night, and one I'll honestly never forget.
2nd Place: Skydiving at sunset over Diani Beach in Mombasa (Kenya, 2006)
The first 'big' trip abroad I took was to Kenya, when I was 18. Unfortunately, I didn't trust my solo travelling capabilities back then, so I went there with a typical gap year company, who specialised in charging extortionate fees for Westerners to 'volunteer'.
When I arrived at camp, they took great pride in filling our time with trips to the beach and to elephant parks instead of the English teaching and community building work I'd envisioned myself doing. (Still a tad bitter, just in case you hadn't noticed!). Thankfully, I now know how those companies work, and I'm very careful about choosing who I volunteer abroad with.
I'd only been in Kenya for a week when someone mentioned the skydiving team who had based themselves at nearby Diani Beach. The cool kids, the people who'd been at the camp for two months already, asked me if I was up for it. Before I'd even realised what I was saying, I'd agreed to jump out of a plane.
Now, I'm nobody's first choice for a group invite to Thorpe Park. I hate rollercoasters. I don't like heights. I moan internally when the road dips too much and my stomach gets that little lurch. But maybe because I was so taken aback – and because I wanted to be thought of as the 'cool newbie' – I didn't really think about all that stuff.
Which is why I found myself looking out across the clouds at sunset, squatting in an open aeroplane doorway, firmly strapped to a short German named Hans with only 4.5 fingers on his left hand. There was a brief exchange of commands which I didn't manage to understand, and suddenly I was falling through the sky at maximum velocity from 15,000 feet.
There was no time to breathe, no time to think; just the biggest rush of adrenaline I've probably ever had. And when the chute opened after 30 seconds to let us float gently over the coastline, the change in speed was so great that I felt like I was standing in mid air, on top of the world. I honestly can't describe just how magical that feeling was – but I know I couldn't have wiped that grin off my face if I'd wanted to.
1st Place: Moving on and out in San Francisco (USA, 2009)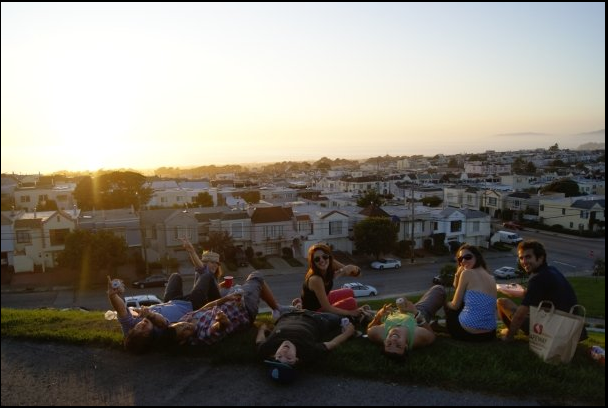 Eight months before I went to live in San Francisco, I lost my mum to cancer, in a two week blur that changed my life. But moving to America for my year abroad changed my life again; or, rather, it solidified the new person I was fast becoming. I went from feeling vulnerable, scared and alone, to being confident and happy again.
Obviously the year didn't go smoothly, what with being in mourning from the other side of the world and all – but thanks to the 'I can do anything' feeling that permeates the streets of San Francisco, I began to trust in myself again. I re-learnt how to be my own person by discovering a new city from scratch, creating new relationships with a completely new set of people, and remembering the joy to be found in all the little things, from a friendly hobo on Haight, to an impromptu SF street festival, to a perfect burrito in a Mission taquiera.
I was at a real low point when I left England for California, but I'll always love the Foggy City for forcing me to open up my eyes to life again.
I now pass the baton over to Ceri at Not In The Pink. She's currently living in Mexico and teaching English, and will definitely have some amazing experiences to add to #TeamRed's growing list!