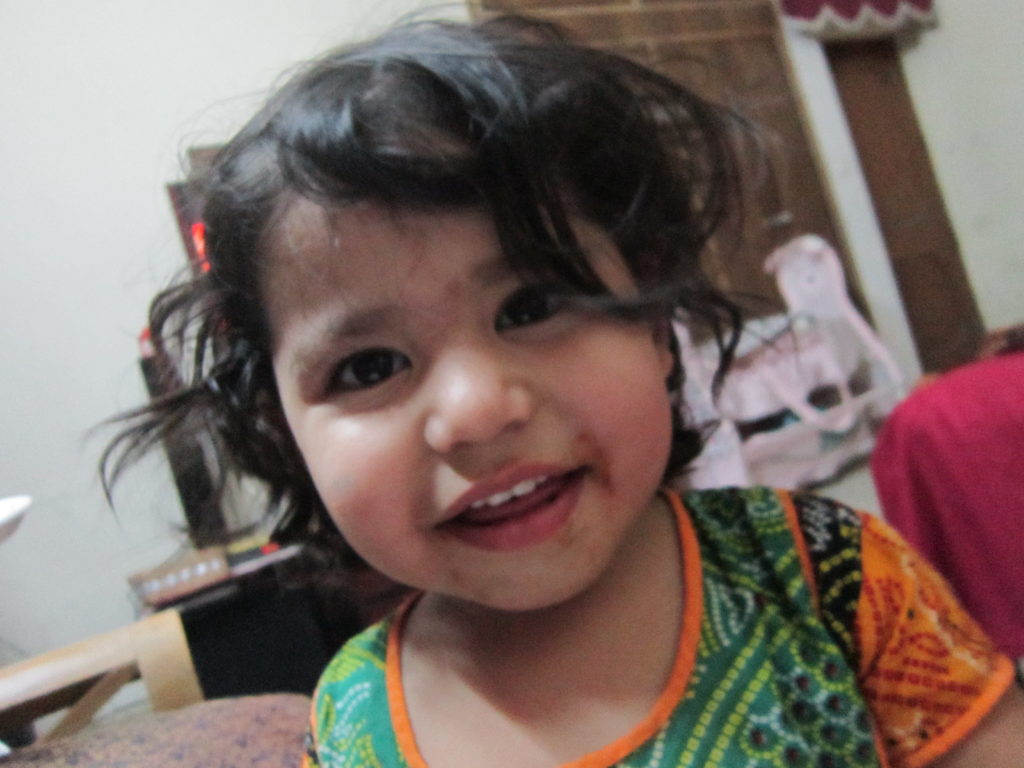 "Look, they fall! All of them fall!"
The man standing behind me grins widely into the mirror, and peels clumps of my hair from his oily fingers. I look at his reflection with a pursed mouth smile; those who know me are aware this isn't actually a sign of genuine amusement, and actually indicates the strained politeness of a rather pissed off Flora.
In broken English, he's telling me that I'm losing my hair, and he clearly wants an explanation. My feet have just been scraped and scrubbed by a Hindi speaking stranger for the first time in their lives (because of course my initiation into pedicures would have to happen in India) and my head is being violently pummeled by a rather large man in a black tshirt, who seems to think I should be apologizing to him for my hair loss, and perhaps attempting to keep the hairs safely inside my scalp.
Why the stress?!
Let's clarify the reasons for my bad mood. In the last week or so I have packed up half my belongings, become best friends with a baby, and eaten chicken tikka chunks from a napkin with 18 year old models in a nightclub. In fact, I'm now typing this at midnight, in the dark, on a half broken bed with the curly haired baby-sized object of my affections sleeping adorably next to me.
See, just when I thought I was getting the hang of this place, things have got slightly strange again, and it's thrown me a bit off-kilter.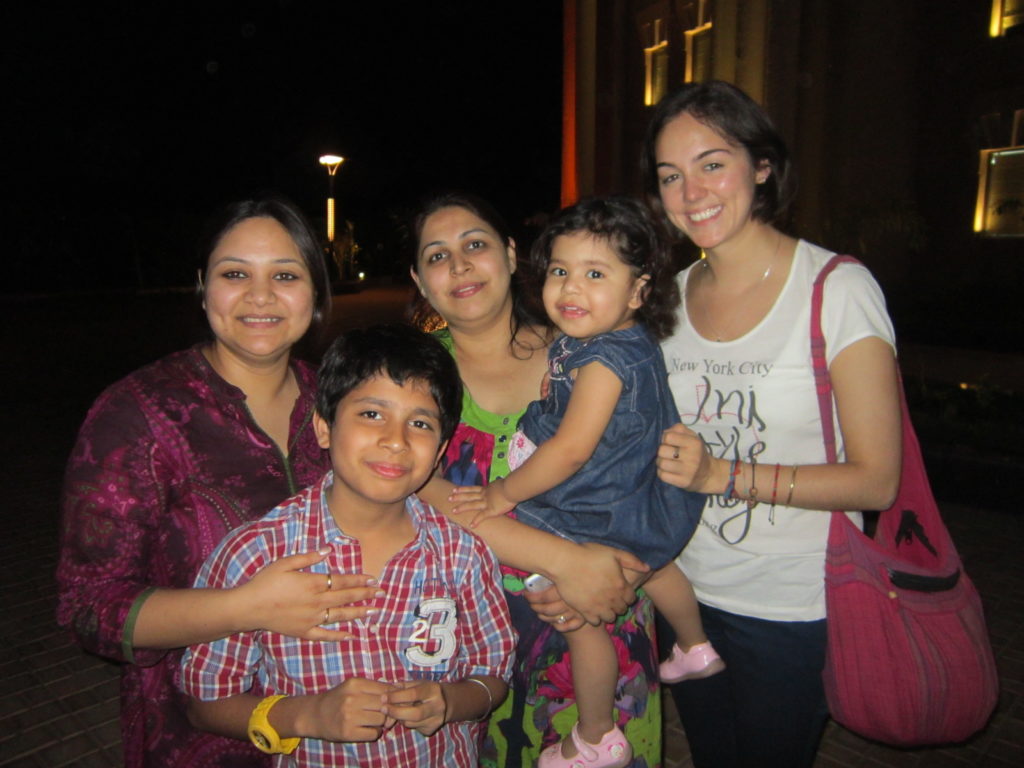 From one family to another
First up, I've moved houses. I've spent almost a month in Chandigarh now, and while I really appreciated the hospitality of my PR company host, my extensive time in his house combined with the return of his wife and daughter from their time at Mr. Bollywood's island farmhouse made me feel like I was imposing way too much on their family home. So off I went to another family's home, the only other family I know around here: Mr Mogul's place, in Panchkula.
Bear in mind, I haven't actually been attempting to crash my way around Punjab – this is just the way things seem to be going at the moment. And my mantra for most occurrences on this trip have always been 'go with whatever seems to be happening, and don't fight it'. An attitude that's certainly been leading me into some interesting situations…
Living with the Moguls has introduced me to another way of living the family life in India. I've learned what it's like to sleep four to a king sized bed, with the joyful accompaniment of a whirring fan and the A/C at 20 degrees; to eat omelette sandwiches upon waking at 11 and gallons of cold coffee all day; to really relish a cold water bucket shower; to cope with asking a house servant for drinking water from the fridge; and to keep a respectful distance from the aged, Sikh, retired-from-the-army grandfather, who owns the house.
I've also discovered how to focus the majority of my attention on a baby – singing and dancing along with the songs on the 'Baby TV' channel, closing my eyes for 'noo noo' at her 4pm naptime, and spending an hour at a time turning my camera off and on because she likes to see the lens open and close, and to look at 'my baby!' which is a photo of her ridiculously adorable face.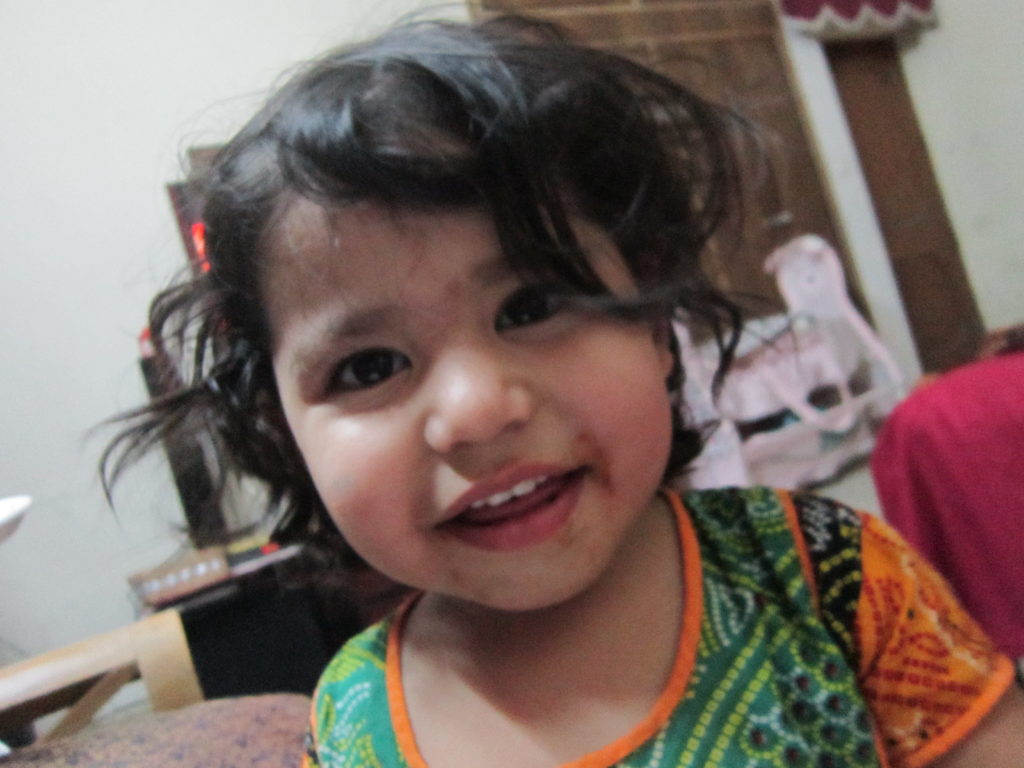 In short, I've been having a ball over on this side of the Tri-city.
Living here has also taken me to places I would never otherwise have been, such as visiting the remote village gurudwara which the Moguls (who are practicing Sikhs) stumbled upon a few months ago and immediately felt a natural affinity with.
During the drive, their ten-year-old son, fluent in English, explained the strange circumstances that led them to this place – that they were stuck in heavy traffic when a rogue villager stopped in front of their car and loudly shouted that they should take a dirt track on their right. Mr Mogul said no, and tried to turn the car a variety of different ways. At every turn, a truck stopped in front of them, and made the path impassable. When they headed down the suggested dirt track, the traffic suddenly cleared – and the line of moving cars brought them to a halt right outside the small gurudwara's gates.
And suddenly, as Mrs Mogul said, she felt an inexplicable calling to the place.
Despite still having no official religious affiliation, I definitely felt something calming about the quiet of the small meditation room, and I felt truly humbled while eating the thali dinner on the damp concrete of the kitchen served up by local volunteers, while bats swooped overhead. There's something about Sikhism that really rings true in my head. At the moment, anyway.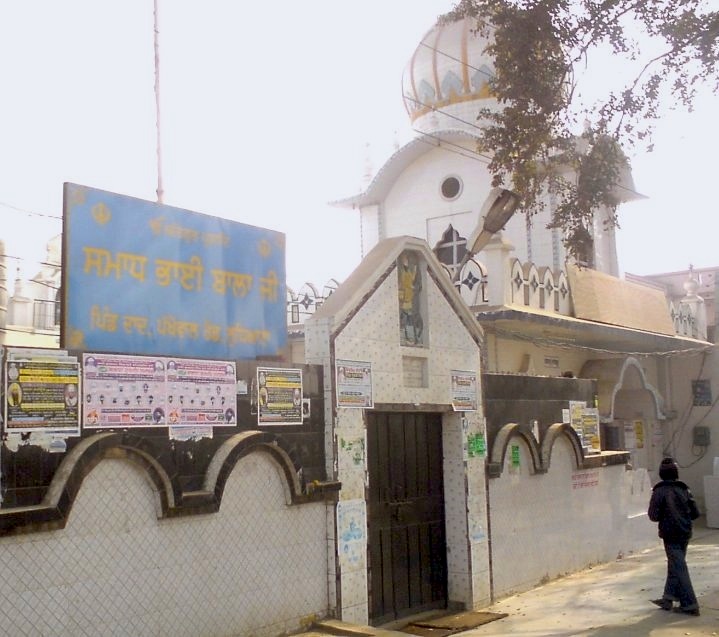 Going clubbing in Punjab
The Moguls have also allowed me time away from 'Bling' event work to do my own thing , meaning I've been hanging out with my jogging buddy more. The other day, he picked me up from the Moguls' house and we zoomed off to his sister's friend's clothing label launch at a Panchkula club. I was feeling flouncy in a borrowed black top and similarly scavenged makeup (mascara, powder, and lip gloss were not staple cosmetic items when I was packing for India. Sadly, neither were capable tweezers – which is why threading has become a twice monthly necessity out here).
Just as I was singing raucously along to Black Eyed Peas' 'Tonight's Gonna Be a Good Night', my friend answered his phone, stopped the car and looked panicked.
"I have to pick my parents up too, and take them with us to the club…"
This was clearly not a prospect he enjoyed. Cue a stressful and confusing few minutes as I tried to ascertain the situation: did he not want me to come, now that parents were involved? Should he take me to the club, leave me there while he headed home, and come back with his 'rents in tow? By the time he'd queried this third suggestion, we'd already passed the club and were on the way to his house, so the whole thing became a tad moot; I confidently claimed that it would be fine, because "parents love me!" and because, well, not to boast, but most people in India have liked me when they've met me, so far.
Turns out, I shouldn't have been so confident.
The ten minute car ride to the club, with his mum and dad, stonily silent, in the back seat, felt like a year. I suddenly found myself with absolutely nothing to say – and I'm pretty sure anything I'd said out loud would have fallen like a lead balloon. My friend's quickly-spoken English queries of "how awkward do you feel on a scale of 1 to 10?" were not hugely appreciated either, as I had no idea of his mother's fluency of English. Luckily, though, I found the whole situation rather hilarious.
Mainly because on arrival at the club we found we'd already missed the fashion show portion, meaning we were left with the 'best' part: eating as much free food as we could manage. Which is how I found myself sitting back in a wicker chair with a napkin full of cocktails-stick-skewered, mouth-sized bites of potato, broccoli and chicken, with club music raging in my ears and a pitifully bare dancefloor in front of me.
It was a Friday night , and the vast majority of people in the room were middle aged men watching the cricket on the pull-down screens that adorned the surrounding walls.
I'd been given a vague curfew of midnight by the Moguls. We left the place at 11.56pm, amongst a myriad of texts going in and out of my brick-like Nokia phone to make sure various people knew where I was and how long I'd be to get back. The protective instinct from my various hosts has certainly taken some getting used to. I also went back to Panchkula with the burgeoning notion that this is what normal clubbing is like in India – although I've since had an onslaught of people ensuring me that I'm wrong on this. My opinion is waiting to be changed, folks!
Heading into the Himalayas
Living with the Moguls has also meant I've been privy to the inner workings of planning such an event – both highs and lows. A few days ago, things got a little problematic on the Bling front. Due to some 'unforeseen circumstances', the decision has been made to move the date of the event back by a week – which means it will now be happening on June 9th.
Now, while I feel committed to this project and definitely want to see it through, I only have a finite amount of time left in India, according to my visa at least – and that time is quickly running out, leaving me slightly panicky.  With at least three places still on my to-do list, I'm planning a brief escape from the Tri-city area, to be back in time for my cousin's arrival in Chandigarh and for the event itself.
So, as of tomorrow I should hopefully be on my way to Dharamsala, where I'll sadly just miss out on 'seeing the Dalai Lama'. But I'm looking forward to having some time to myself, and am very excited about pulling on my trusty pyjama trousers again for a bit. The damned skinny jeans will be remaining in Chandigarh, presumably feeling ashamed for being so unsuitable in 43'C weather. I know England's been experiencing a 'heat wave' recently, but I have a feeling the utterly sweltering atmosphere here is a tad worse.
The baby is slumbering happily still, in amongst cosy covers, a multitude of fluffy pillows and wonderful air conditioning. It's practically a dream sleeping arrangement – although I'm also feeling pretty greasy.
I was told by my grinning head masseur to sleep with the equivalent of an oil slick in my hair tonight, as it will really improve its condition, and, god knows, might just help out the 'hair loss problem', too? Although no English hairdresser has ever had a problem with my runaway strands.
Maybe it's a culture thing.