Those who know me well are probably a bit confused by this title. In my normal London life, I am not known as a high heel wearer, and am certainly not a flaunter of anything considered remotely 'bling'. I'm also not particularly enamoured of either object.
But here's the thing: I'm not in London right now, and people can sometimes change their opinions in life. Particularly if the surreal life that they are living in India suddenly puts them to work on an event combining these two ideas of stilettos and shiny jewellery.
Let me explain. For the past week I've been working with a PR company based in Chandigarh, in Punjab. When I first arrived here I was ready to dive into work mode, tackling whatever challenges my cousin's friend had to offer me. I knew there'd be a hefty amount of involvement with press, media, and more than a few famous Indian names.
What I didn't expect was a sudden and intense dive into developing my very own media-focused self.
My friend, the PR guru, has decided to market me as my very own brand: Flora Baker, writer, traveller and all-round object of interest. While this might sound slightly pretentious on my part, he pointed out that if I really want to become a writer, to have my work requested and published and read by editors, then I actually need to start focusing on how I market myself – from constantly being aware of I present myself on social media, to the amount of journalists I make contact with.
So, as of now, I am, to coin a phrase, being officially 'media moulded'. My Twitter name, background and style is changing, my Facebook is improving, my name is being spread across Punjab and North India using photos of my face and reports of my travels in various newspapers.
It's all a little bit sudden.
But I'm all too aware that this is actually an opportunity a lot of people would kill for; the chance to make a name for myself as a writer with someone exceedingly skilled at the task on my side, and who's really keen to help me out.
For example. Today I conducted my first two press interviews, with reporters from the Mail Today and The Tribune; tomorrow I'm meeting a Tribune photographer for a photoshoot to accompany the coming article. In the evening I'll be heading to the Mahabodhi's Chandigarh campus, where I'm presenting new library books to the girls who study there.
And on Monday, I'll be sitting at a press conference table between a wealthy real estate developer and a Bollywood mogul, talking to reporters about promoting 'The Bling', a celeb-only party event organised by 'Nine Inch Heels', which takes place on June 2nd in a 5-star hotel in Morni Hills, just outside of Chandigarh. The same event that will see me hobnobbing with various attendees as I record my own 'Western perspective' of the occasion – complete with an assistant to film it all.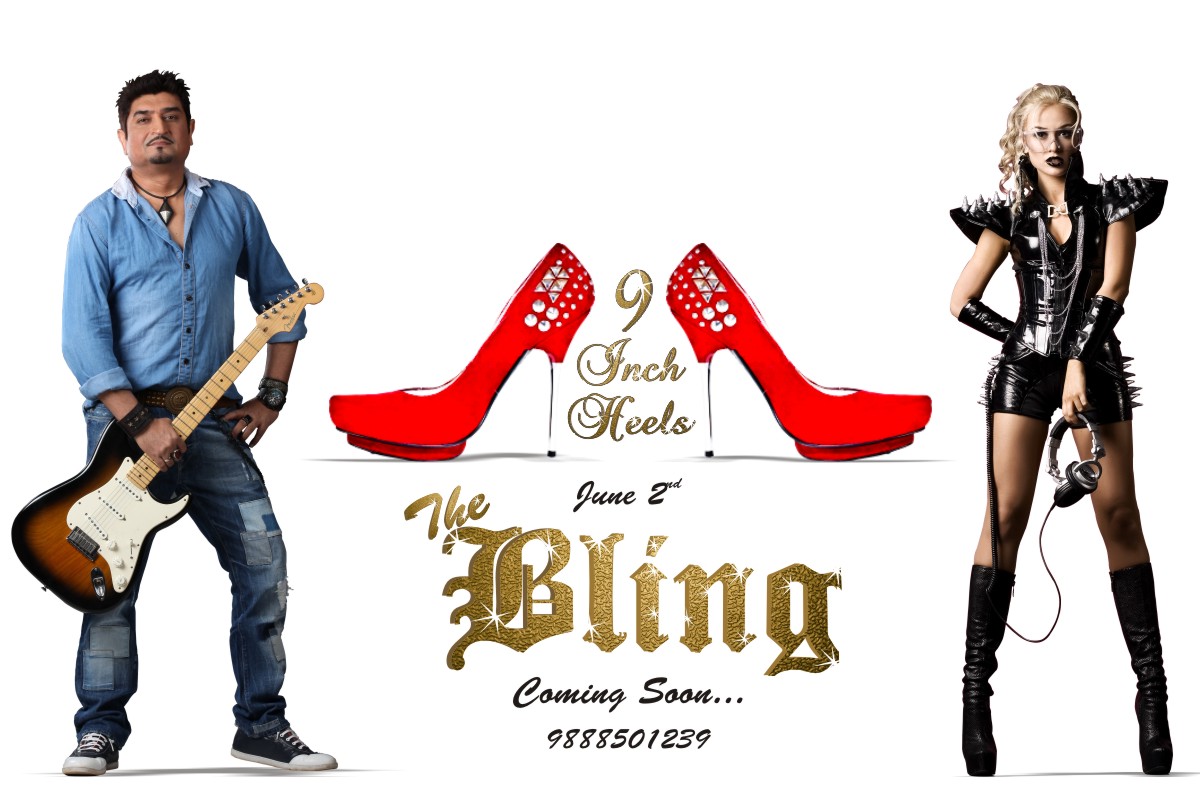 I'm not going to lie; this whole thing is getting seriously surreal. But I do seem to be of some specific interest to these guys, otherwise they wouldn't be spending their precious time concentrating on me.
I keep hearing Hindi conversations with my name dropped in. I have shaken the hands of copious reporters. I have been semi-blinded by a multitude of camera flashes.
And apparently this is just the start.