"This way for drinking!"
A rousing cheer went up from the surrounding seats of our hire coach. Nomadic Matt led the party stumbling down the steps as we landed, one by one, in the pools of light that fell onto Porto's main square.
Behind him, Budget Traveller, Vicki Flipflop and The Time Travelling Turtle rallied the stragglers, pointing out the direction of our chosen bar. Me and The Blonde Abroad crossed the street, catching up with Heather's Harmony. Beside us, Runaway Jane and Travel Thirst chatted happily. One half of As The Road Forks walked arm in arm with Adventurous Kate.
It felt a bit like being in a comic book subplot. Except all the superheroes had been replaced by travel bloggers.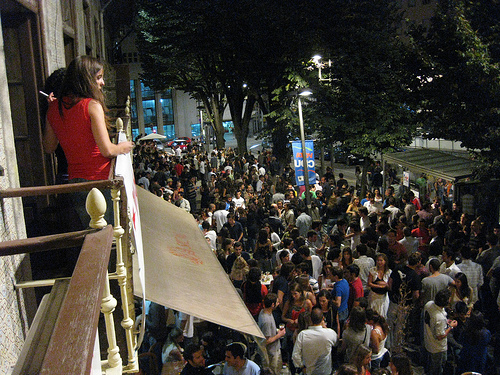 Hang on… how did I get here?!
It was a complete accident that I even found myself at this juncture. During a particularly sweaty day in India, while I was working on that crazy music event, a tweet flashed up on my screen about the TBU conference being held in Portugal this summer. Despite the quirky cosmopolitan charms of Porto seeming a world away from the bizarre celeb filled life I'd become part of in India, I grabbed my credit card and booked myself a blogger's ticket before I really knew what I was doing.
Fast forward four months, and I've just attended my first of two travel blogging conferences, networking my way through a whole host of other travellers, writers, PR reps and tourist board members. Not to mention avoiding the pitfalls that come with being in such a place.
Learning the lingo
The normal stranger-friendly conversation you strike up when abroad goes in a typical way. You'll ask for someone's name, where they've just come from, what country they live in, and what job they do.
Standard, right?
Not so with travel bloggers. At a travel conference, you might ask for a name, but you really mean "what's your twitter handle?" The only job options really available for consideration are the above; writer, blogger, media representative or member of a travel-related industry. The biggest conversation topic is the story behind your chosen blog url, and the only way to punctuate an interchange is through the swapping of your business cards.
It is, in short, a place for social media networkers to converge upon real life in a professional setting, through a melding of virtual and actual worlds. And people here do it without a single trace of embarrassment.
From the moment someone triumphantly informed me that they recognised me from my Twitter avatar, I knew I'd got myself into something a little out of the norm. You've got to remember, by the way, that I've never been involved in this kind of online networking, whether personally, professionally or otherwise. I never wrote fan fiction or had loads of followers on Tumblr: it's a completely new field for me.
And, because I don't have an iPhone (the centrepiece on the mantle of travellers technology), or even an acceptable mobile internet plan, I'm still catching up with watching this world unfold.
Behold: a meeting of social media obsessives
In the last week, I've suddenly been surrounded by people who have a constant, active dedication to searching out wifi. A nervous energy circulates whenever a new hotel lobby or smart restaurant is reached: will there be a reliable and accessible internet connection?
Conference attendees with 3G plans and large amounts of data are envied, as they carefully Instagram their delicious looking plates of food before even thinking of picking up a fork.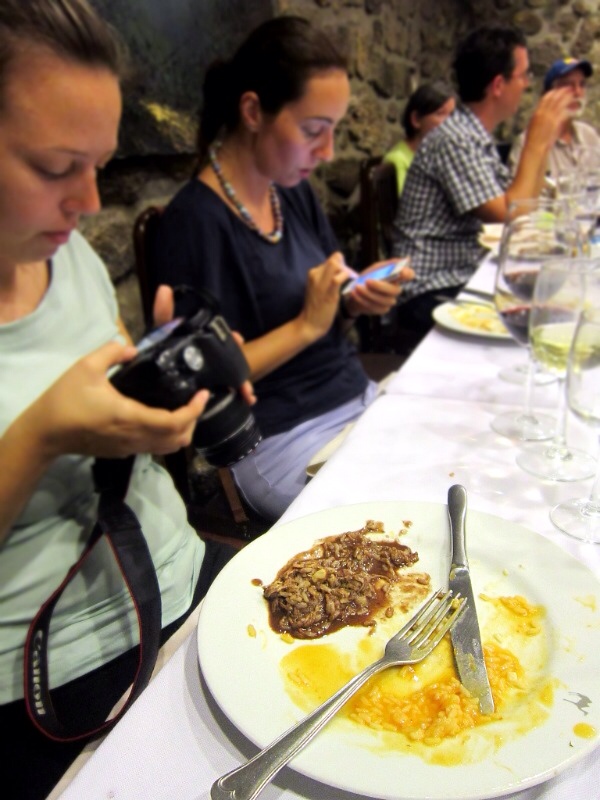 This isn't a criticism, though – in fact, it's more like I feel slightly out of my depth! Spending six months in Asia without a laptop, writing my blog posts in temperamental internet cafes and adding photos that were uploaded, unedited, from my humble point and shoot camera, has left me largely unprepared for such a constant focus on being 'online'.
But luckily, after a few teething problems, I've found myself adopting this attitude like a duck takes to water. Ok, so I'm taking Instagram photos with a slightly cumbersome iPad, or plugging in my camera's SD card for transfers of images. And alright, my tweets aren't reaching quite as many followers as some of the industry's bigwigs.
But I've done my bit of business card distribution, met with representatives from flight comparison sites and travel companies, and tweeted whenever I've had the chance. I've listened to a vast array of conference talks focusing on everything from using WordPress and iPads to creating blog trips, keeping a readership for the long term and the art of telling a compelling story.
I've also drunk more wine, port and whisky in six days than I have in six months,and virtually lived my nights in a popular local Porto bar named Cafe Boheme – where i discovered that if bloggers work hard then by god, they play even harder...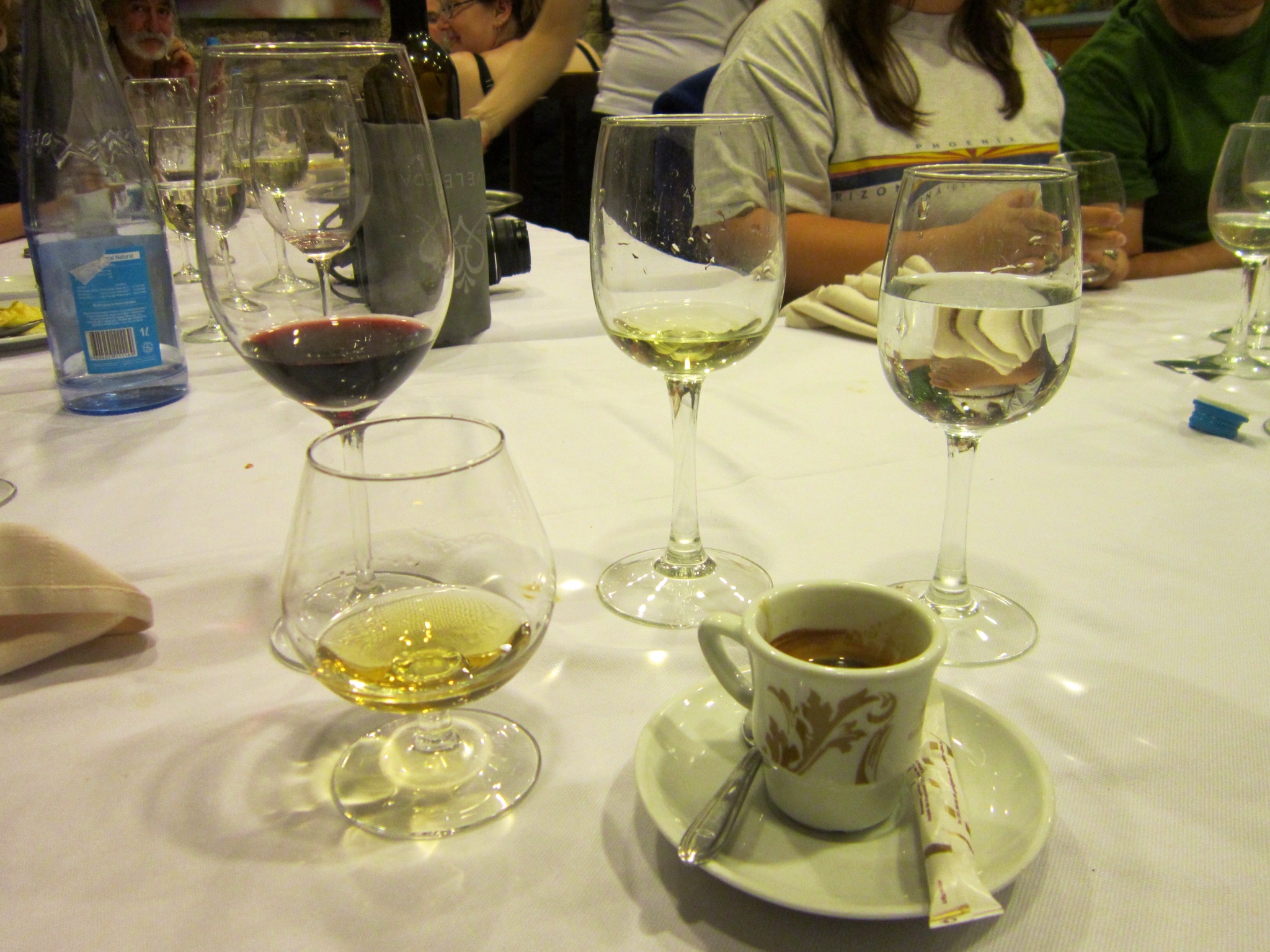 Meeting the blogger community
One of the best parts of attending TBU is the incredible people I've met here, too. The level of creativity and energy is astounding – I've already entertained thoughts of numerous new blogs and travel aspirations, and been awed and inspired by those already in practice.
Whether it's the deaf girl whose best friend has been signing as her translator since they met aged 13, or the American who married her language exchange partner in Cadiz three years ago, or the expat couple in their sixties who moved to Panama on a whim – even the couple who met on Twitter when she sent out a request for help with WordPress; all the attendees of a bloggers conference have their own, exceedingly unique story to tell.
Looking at it from a writer's (rather than a travel blogger's) perspective, the place is a veritable goldmine of inspiration.
Moreover, in terms of travel blogging, the conference has been invaluable in making me realise how much I can push my own skills. I've had the chance to meet so many of the bloggers who I've been reading for months, and listening to such inspirational keynote speakers as Dave & Deb from The Planet D made it clear to everyone in attendance that there's nothing you can't do if you're passionate enough.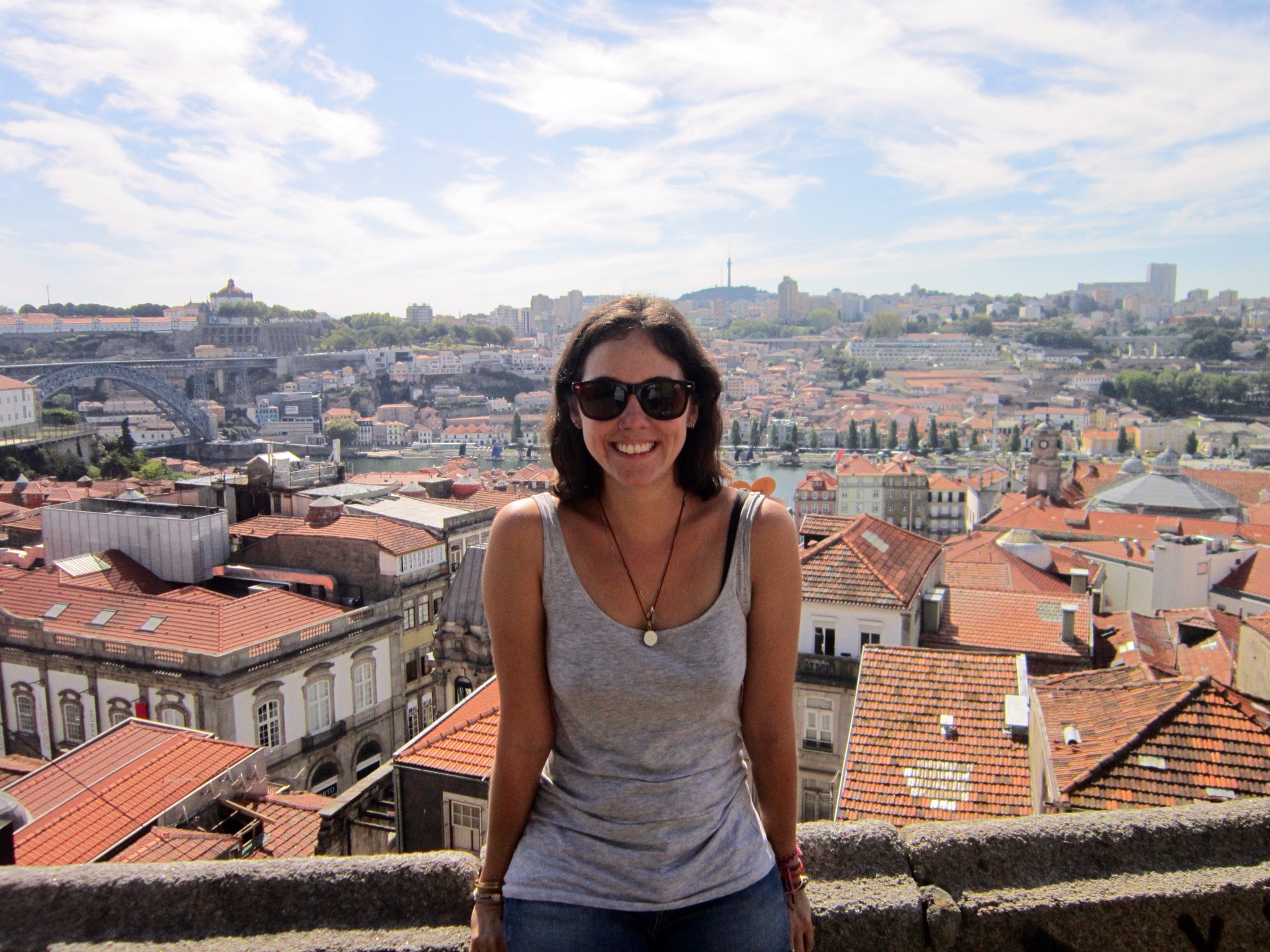 And luckily there's a chance to do it all again: at the TBEX conference in Girona, Spain, next week. I'm also spending a few days beforehand at a specially rented villa in Besalu, Spain, with a group of professional travel bloggers, who've invited a few newbie bloggers to come and pick their brains in a more relaxed atmosphere than at the conferences sandwiched on either side. I didn't actually think I'd be accepted onto the programme, so its a huge boost to my travel blogging confidence to think that these guys actually think I'm good!
Its still crazy to think that I never would have got to this point if I hadn't randomly bought a TBU ticket all those months ago. Now, more than ever, I'm realising that sometimes the most impulsive decisions are the ones that lead you to the most exciting opportunities. Ones that involve sunset boat cruises, delicious dinners in fancy hotels, and consecutive nights spent with a gang of thirty or more travel bloggers parading through the Porto streets, happily following the lead of a man dressed in bright yellow skinny jeans – or, as I've affectionately dubbed them, his mustard party pants.
And so what if I still can't introduce myself with "Hi, I'm Flora the Explorer" without sounding a bit apologetic? After all, there's still free port.
Which in my book means there's definitely plus points to this kind of lifestyle.