Those of you who've read my blog for a while may have been slightly disappointed at the lack of weird adventures of late. I'm sorry, guys – I've been trying, honest! Truth be told, I was a bit bummed that the end of my travels were fast approaching and nothing celebrity-like or wedding shaped had appeared to provide me with one last travelling hurrah. I had such a good record, after all..
But as luck (or fate) would have it, I was given one more ridiculous situation to contend with in Bangkok. On my last day in the place, no less.
Unlike the majority of the tourists that flood to Thailand's capital city, I didnt go to the Grand Palace, or the famous floating markets. I didn't even make it to a ping pong show – much to my annoyance.
No, I spent my last Thai days sweatily scurrying around the city in a blind panic, with one thing on my mind: baggage.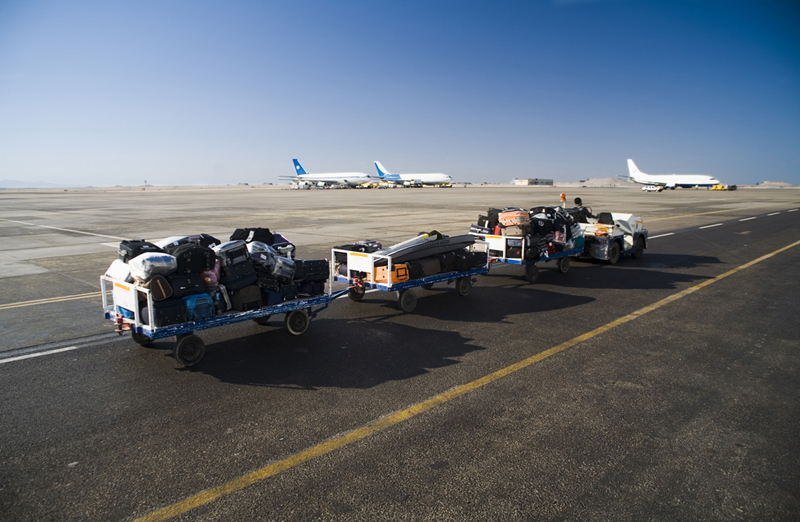 Let's set the scene a bit…
This story takes us back a few months, when I made the heady decision to book a flight to Thailand.
Knowing my Indian visa expired at the start of July, but wanting to travel for a bit longer, Thailand seemed like the perfect choice. I already had a return flight booked from Mumbai back to London at the start of August, and the 30 day-on-arrival Thai visa slotted neatly in.
All I had to do was time everything right, so that my return flight from Thailand to Mumbai touched down with enough time for me to change airlines and catch my onward flight to London. Simple, right?
Two days before I was due to board my flight home, I was sitting happily in a market, eating a palm leaf covered in prawn pad Thai, when a cold hard jolt hit the pit of my stomach. I was flying from Thailand to India with Jet Airways, and from India to London with Qatar.
How would I collect my bag from my Jet Airways flight and recheck it for my Qatar Airways flight without an Indian visa? Worse – with an expired one?
And don't you have to go through customs to get to baggage claim?
My chopsticks dropped to the table in slow motion as I started to realise how much of a sticky situation I could be in. I honestly don't know why this issue hadn't been screaming at me for the past month. All I can think is that my subconscious firmly decided to let sleeping expired visas lie, and only alerted me to the situation when I had barely any time to deal with it. 
So, after an internal struggle over my rapidly cooling noodles, I did what any seasoned traveller would do, and went straight to the root of the problem.
Searching out a solution
On my last day in Bangkok – which was also my last day in Thailand and my last full day of travelling in six months – I found myself catching three modes of transport and arriving at Lumbini, to try and find the imposing Cathay building and plead my woeful baggage case.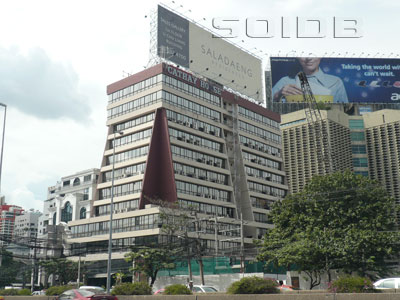 Which of course I couldn't do – the sheer number of towering glass fronted buildings, separated by a very busy dual carriageway, had me stumped. I have a habit of getting lost in the smallest of areas, and that day was clearly going to be no exception. Luckily, i met a pleasant Ozzie guy who kindly informed me that today was Buddhist Lent Day, which meant that everyone was on holiday and thus every Bloody Building in Bangkok was closed. Of course.
He gave me the chance to rant and panic at him, which was most appreciated – and he reckoned that my situation would probably turn out alright in the end. He also highlighted the distinct possibility that I should have some bribery rupees at the ready… something I hadn't exactly prepared for.
A Thai guy wandered over to us and asked Mr Oz if he worked for Quantas; he said no, but we discovered that the Thai guy worked for Thai Airways and was, in fact, a pilot. Mr Oz took his leave and I started quizzing the pilot for any Jet Airways policy info he might he able to help me with. All his answers revolved around the same thing: get in contact with them first.
After pitifully making my way to the Cathay building, which was still well and truly closed, I sat at a bus stop and weighed up my options.
There was always a chance that everything would work out fine; that I'd arrive at Bangkok and no problems would arise. However, I had to prepare for difficulties, just in case. In the worst case scenario, I'd arrive in Mumbai and not be allowed to collect my bag, forcing me to abandon it in India.
And in the extremely worst case scenario, I simply wouldn't be able to board the plane at Bangkok.
Pretty scary, right?
But when I thought this through properly, I realised that even this situation wouldn't be completely devastating. Ok, so I'd have wasted a flight. But my Thai visa didn't run out until August 7th, giving me four days to get some money together and buy a new flight back to England. Once I'd come to terms with the fact that it wasn't the end of the world, I felt a bit better.
Sweaty, stressed and adrenalin fuelled, but better.
My flight was at 8.45pm the next evening. I spent the next morning attempting to calm myself with a Thai foot and body massage (it's a hard life…) before eventually giving in to internal pressures, and arriving at the airport only four hours before my flight was due to leave. Whether or not I'd be on the flight was still debatable.
A quick lesson in flight booking no-nos
Ladies and gents, it is here that I reiterate a few titbits of info haunting me at present.
First? If you're going to make sudden new travel choices when you're already travelling, for god's sake, clear up any visa / flight / customs issues completely before you book!
I was so wrapped up in indulging my travelling bug that heading to Thailand after my Indian visa expired seemed like a perfectly acceptable idea. I didn't properly think through what would happen when I tried to fly back through India again on my way home.
And second: always consider the worst scenario, and then prepare yourself accordingly. This may sound like a negative stance (and I guess it is really), but in a situation like this, it is always better to be prepared. I'd already come to terms with shelling out some extortionate amount of cash for a new flight (hell, I was basically taking it as certainty) so at least I wasn't going to be surprised if they asked me to open my wallet.
I also made the most of my time before the check in desk opened, by searching online for the cheapest available last minute flights home with various airlines – so I was prepared to RUN to the nearest requisite info desk in case I had to buy a new flight.
'But what happened?!' I hear you cry, breath bated, eyes wide.
Well, dear readers. What do you think?
After all that worry and stress and forward planning, I nervously approached the well dressed air hostess of Jet Airways, known from here on out as Lady Jet.
'Ok.. Here's the thing..' and I regaled – nay, barraged – her with my pathetic tale. She blinked, nodded, typed a few things into her computer. Made a phone call. My eyes glazed over in an attempt at self preservation.
Was she going to send me running to the nearest ATM? Was I about to face off with a group of airline security staff?
"Aisle or window?"
I couldn't bloody believe it.
"You're kidding, right? You can check my bag the whole way through to London?"
She nodded, smiling shyly at my evident and slightly teary joy.
"And no customs? No passports? No chance of being deported or sent to Arthur Road?"
Clearly it was time for me to stop talking.
And now to relax…
The rest of my three flights and 30+hours in transit passed by in a happy, blurry haze.
I waited patiently on a lone chair in Mumbai while other passengers plodded past in single file..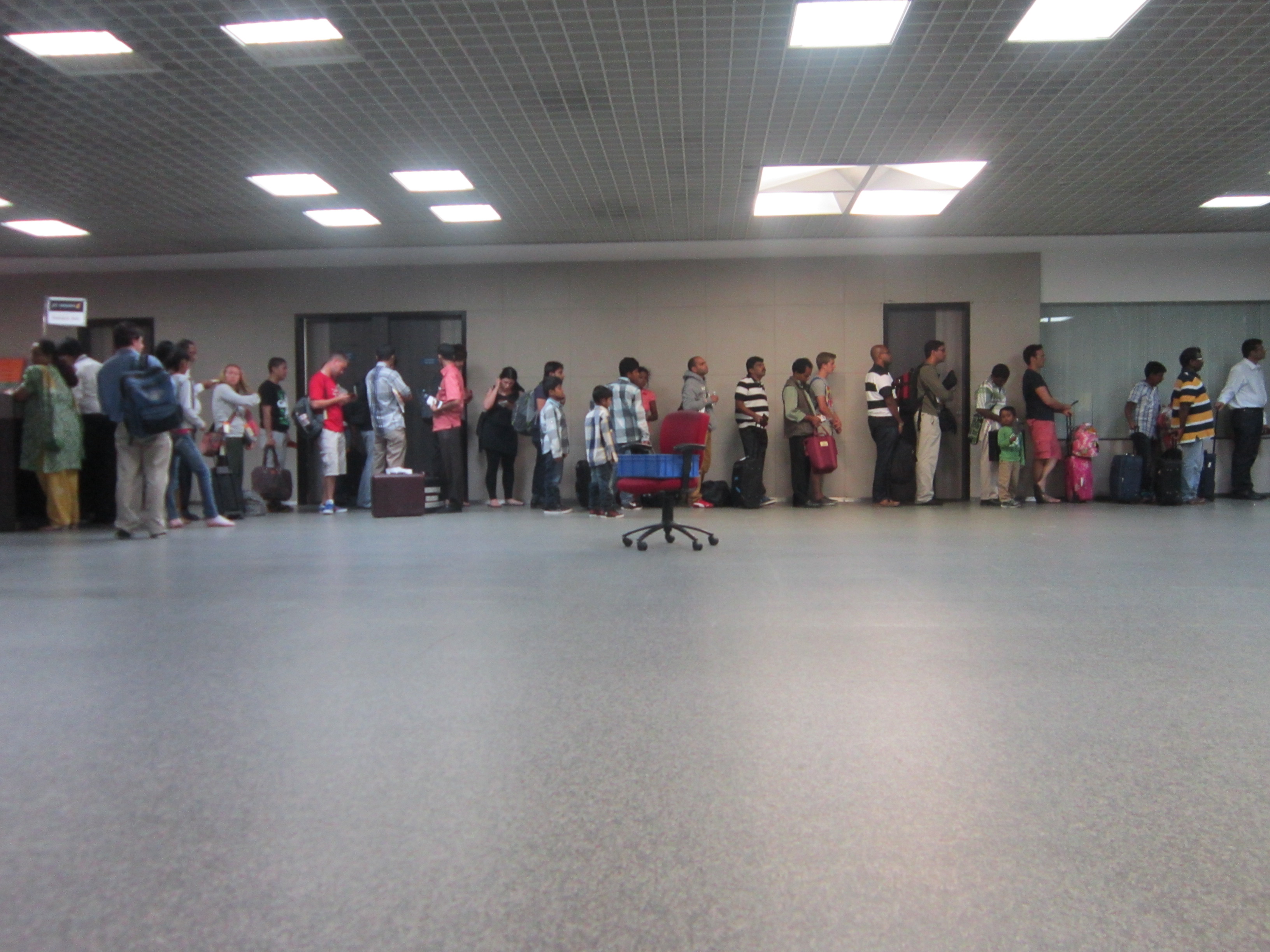 I curled up on a red leather seat for about six hours in a corner, to eat a cleverly stashed blueberry muffin and keep warm with a stolen Qatar Airways blanket.
Never forget – transit lounges are obsessed with air con..
And I spent several hours on the floor of Qatar's transit lounge with my iPod plugged into the wall, rinsing the surprisingly speedy free wifi. And, finally, I found myself wandering through the Arrivals gate at Heathrow, where my dad and my best friend awaited me.
In short, I made it back to London with barely any hassle at all.
Those of you who know me well are aware that I'm a worrier, a planner, and also one of the clumsiest people you'll probably ever meet. But after this debacle, I will be taking serious steps to worry less and plan more (accurately, that is). I will also, as ever, try to stop falling over in public spaces. And I hereby promise to never again complain about a flight.
We can only hope that I manage to succeed in at least one of these endeavours.